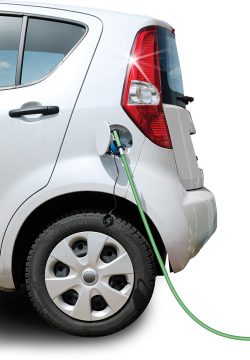 Smart EV Charger & Smart Charging Management Unit
Smart EV Charging System employs cutting edge charging coordination technology for minimum installation cost of maximum number of electric vehicle (EV) chargers. Simple architecture consists of easy-to-install chargers and management unit.
Smart EV Charger (SEVC) is an advanced version of typical EV chargers with built-in OCPP protocol for smart charging current allocation, usage monitoring and system diagnosis.
Smart Charging Management Unit (SCMU) is an intelligent controller to coordinate a group of SEVC and to reduce the maximum total current demand.

Input Power: 7kW(1-phase)
Frequency: 50Hz / 60Hz
Voltage: 110Vac / 220Vac
Charging Current : Max. 32A
Dimension: 450 x 200 x 155 (HxWxD) mm
Connection: IEC 62196 (Type 2)
Control: Start / Stop button
Safety lock: Power socket locked during charging and fail safe (i.e. unlock during power interruption)
Mounting:  Wall mount
Humidity:<85% relative humidity, non-condensing
Activation: Dry contact (access control card or palm vein system upon request, or third party payment system control)
Operating Temperature: 0oC to +50oC and humidity condition (0 to 85% non-condensing)
Communication: OCPP 1.6 and upgradable to OCPP 2.0 protocol
Physical Communication: Cat5e or Cat6 
IP rating: IP54
Standards: IEC 61851-1 and IEC 61851-22
Safety: CE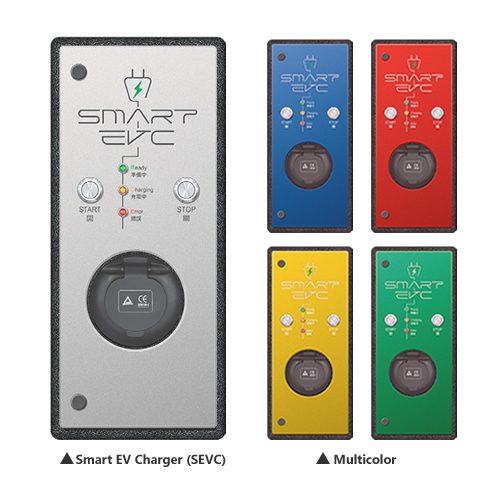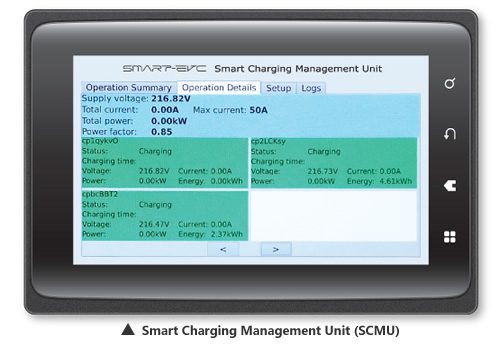 Display : 7" Color LCD with touchscreen
CPU: 4 cores industrial processor
Ethernet port : 100Base-T x 1
Dimension: 230 x 155 x 55 (WxHxD) mm
Power Supply: input 0.4A/230Vac,0.7A/115Vac, 47-63Hz with CE
Panel mounting: Wall mount
Communication: OCPP 1.6 and upgradable to OCPP 2.0 protocol
Physical Communication: Cat5e or Cat6 communication
EVW1S7P02
---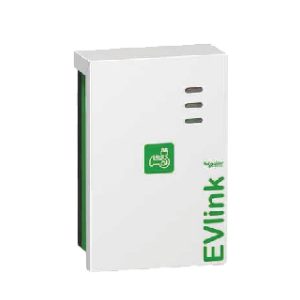 EVB1A22P2RI
---