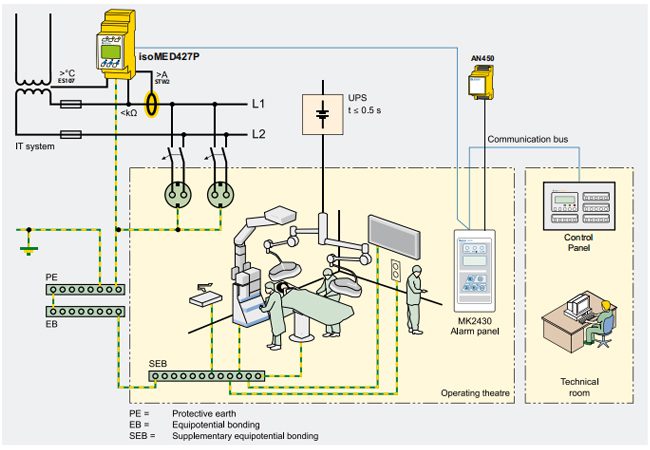 Electrical Safety:Bender
Bender – Your partner in the application of the new international standard for electrical safety in hospitals Bender is acknowledged as the expert in the design and installation of power systems according to the international standard IEC 60364-7-710: 2002-11: Electrical installations of buildings – Requirements for special installations or locations – medical locations. Bender systems are specially developed for electrical safety management in health care facilities. They provide early detection of critical errors or insulation deteriorations in electrical systems and of medical electrical equipment.
Download PDF Document
Principles for an electrical safety management in healthcare facilities:
Insulation faults must not lead to a power failure.
Fault currents in an electrical system must be reduced to an uncritical level.
Permanent monitoring of the power supply for medical locations must be guaranteed.
Fault repairs must be able to be planned in advance to suit patient needs and maintenance purposes.
The provision of clear unambiguous labelling of power outlets and distribution switchboards with readily available system documentation.
Optimal electrical safety Whoever takes responsibility for the building or running of a hospital or any other healthcare facility has to ensure a maximum of electrical safety. Bender is a reliable partner worldwide developing the appropriate system solution in accordance with the international standard IEC 60364- 7-710: 2002-11 HD 60364-7-710.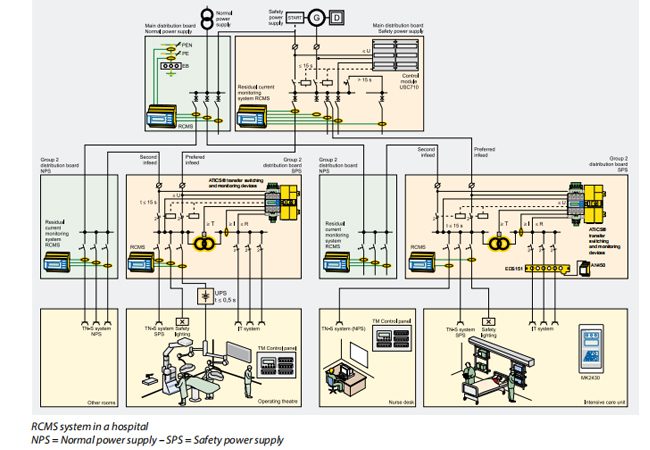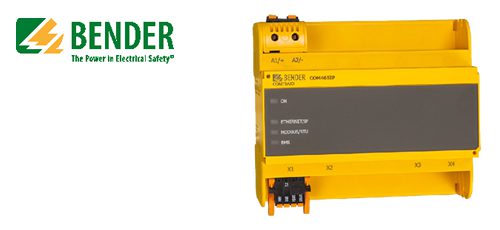 COMTRAXX COM465IP
Condition Monitor with integrated gateway for the connec- tion of Bender devices to Ethernet TCP/IP networks
Download PDF Document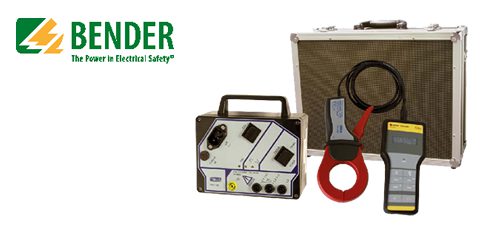 EDS309
Portable equipment for insulation fault location for un- earthed and earthed systems (IT and TN systems) to be used in conjunction with or without an equipment for insu- lation fault location
Download PDF Document
Isolating transformer ES710
Single-phase isolating transformers for the design of med- ical IT systems Also available as energy-efficient Green Line (GL) edition
Download PDF Document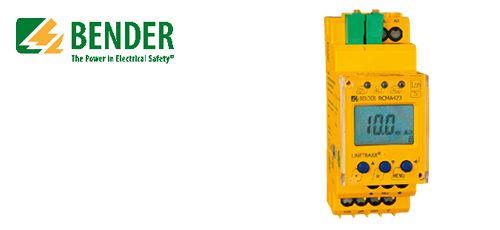 06.2016 LINETRAXX RCMA423
Residual current monitor for monitoring AC-, DC- and pulsed DC currents in TN- and TT systems
Download PDF Document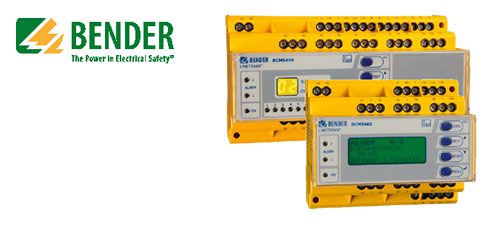 LINETRAXX RCMS460-D/-L – RCMS490-D/-L
Multi-channel AC, pulsed DC and AC/DC sensitive residu- al current monitors for earthed AC, DC and AC/DC sys- tems (TN and TT systems)
Download PDF Document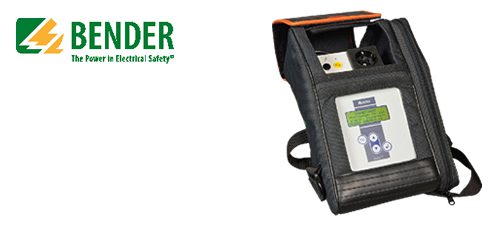 UNIMET 300ST
Safety for electrical equipment and electric healthcare and hospital beds
Download PDF Document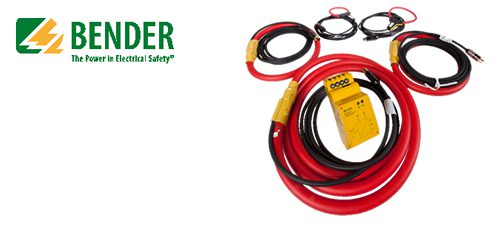 LINETRAXX Serie WF
Consisting of an RCC420 signal converter and a WF… measuring current transformer Flexible WF170, WF250, WF500, WF800, WF1200, WF1800 measuring current transformers
Download PDF Document