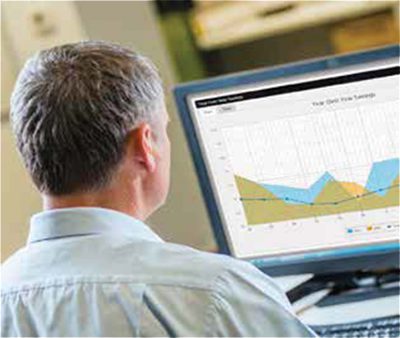 EcoStruxure™ Power Monitoring Expert
Reduce energy-related costs, increase reliability and availability, and optimize electrical equipment operations.
EcoStruxure Power Monitoring Expert is a complete, interoperable, and scalable purpose-built software dedicated to energy and power management. It enables you to track real-time power conditions, analyse power quality and network reliability, and lets you respond to alarms quickly. You can verify utility bill accuracy and reduce peak demand surcharges and power factor penalties. Pinpoint waste and allocate energy costs to departments to drive awareness and accountability..
Download PDF Document